Weber GENESIS II LX Series Grills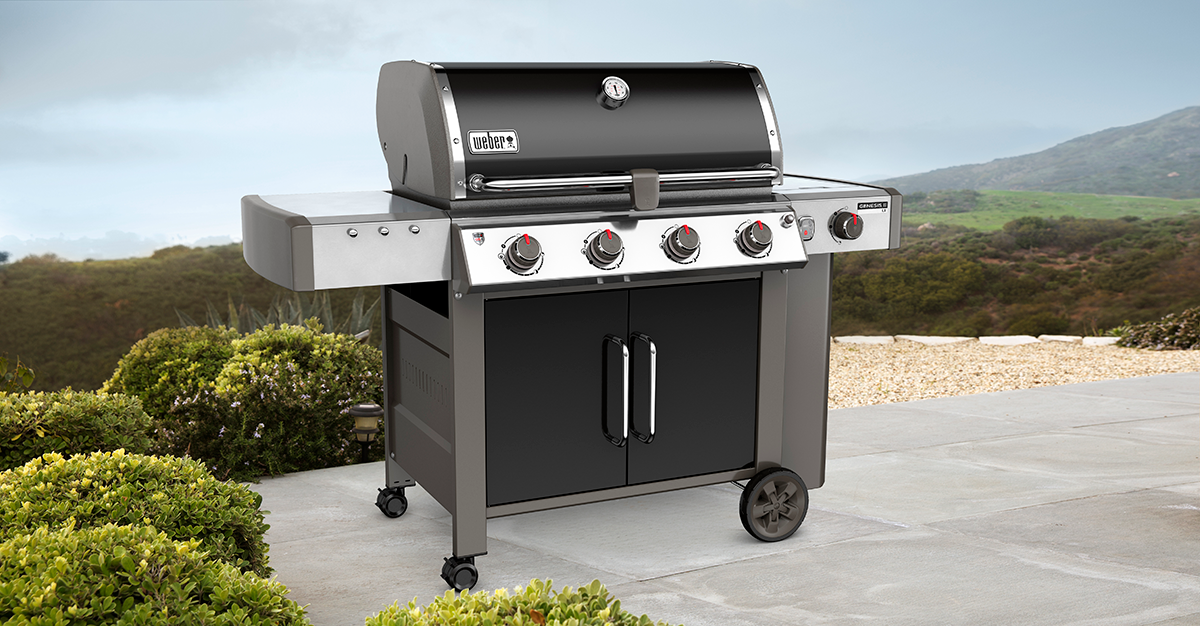 The Weber Genesis is America's best-selling grill, and the Genesis II is Weber's biggest grill upgrade in over 30 years.
The Genesis II LX line features additional options including a sleek cabinet design, stainless steel cooking grates, lighted control knobs, a handle light, a new High+ heat setting that allows all burners to turn up to the highest setting for an added boost of heat when you need it the most, a newly designed side burner, a turn-to-ignite ignition system that works just like a home stove, and a Tuck-Away warming rack that is designed specifically to accommodate the Weber Elevations Tiered Cooking System.
When an iGrill 3 Bluetooth Thermometer is installed into a Genesis II LX, not only can it perform all of the functions listed above, but it can also control the lighted control knobs from your mobile device!
What is the GS4 grilling system?
As beautiful as these new grills are from the outside, it's what's in the inside that's even better. The new engine behind the performance is called GS4. All Genesis II grills feature the new GS4 High Performance Grilling System.
Infinity Ignition: Weber's new Infinity electronic ignition system is ensured to ignite every time. With improved durability and a generous warranty, rest assured you'll be up and grilling the first time, every time.
High Performance Burners: These new high-tech burners have a unique tapered shape to ensure a consistent and constant gas flow from front to back, providing even heat distribution across the entire cooking surface.
Flavorizer Bars: Weber's Flavorizer bars help reduce flare-ups, improve heat distribution, and enhance barbecue flavor. The new Flavorizer bars feature a new design so consumers can easily see the flame.
Grease Management System: A new centrally located design helps funnel away grease that is not vaporized by the Flavorizer bars into an easy-to-remove drip tray that allows for faster, easier cleaning.